Why choose
Carpenters on the Level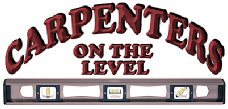 MA Lic# 049281
H.I.R. # 104038
Fully Insured
Design- Build Process - the benefits of providing start to completion design & construction
We learn & acknowledge your needs and project ideas

We discuss a ballpark budget for your project

Style, feel, purpose and materials are discussed
We meet with you to discuss your project and to understand your goals
We present a preliminary scope of work including initial budget

Review design agreement

Enter into agreement for design process to begin
We meet to review the initial plan, and present a design build agreement
We do an extensive measurement and comprehensive survey of your home

Most product selections will need to be made

3D renderings / drawings are presented for review

Budget is refined based on your input & selections
Present design, get feedback and discuss options
Contract is signed

Start Date and approximate completion date are set

Any last minute changes are documented & implemented
Design, budget, documents, selections are finalized.
Materials are ordered that are not readily stocked

Subcontractors are scheduled

Building permit is obtained

Lock box and job protocols such as start time are discussed
A lot of behind the scene preparations take place
We walk-thru the project and address and concerns needed to finalize your project

Concerns are addressed for complete customer satisfaction

Smiles, handshake and a long lasting relationship has been established
Work is completed on time and within budget
As we begin construction we keep you updated on progress & schedule

You meet our team of subcontractors during their phase of work

Any hidden conditions uncovered during work are brought to your attention
Your project begins on schedule
Remodeling your home or office can be one of the largest, most exciting undertakings that you perform in a lifetime. The benefits to remodeling can be seen in the fact that in times when new construction is at its low ebb, remodeling is at its zenith. Existing real estate has greater appreciation gains than new construction. This makes remodeling not only appealing, but a financially sound investment. The key to successful remodeling is to know what you want and how you will achieve those goals.
At Carpenters on the Level we have designed a system that will team you up with professionals in the remodeling industry to design and complete the project of your dreams. We start with your knowledge and understanding of the conditions that motivate you to remodel and couple that with our experience and reputation. Carpenters on the Level has been successfully remodeling in the New England since 1988. We have a team of professionals whose combined experience covers all facets of the remodeling and construction industry. Let us take a few minutes to explain to you the process of our Design/Remodel concept. Team up with Carpenters on the Level and together we will bring your project in on time, on budget and to your exact specifications!
We begin by listening, asking a few questions and listening some more. We'll offer a few suggestions, pay attention to details, and start to prepare your project instilling the values, and addressing your concerns
Sample CAD Plans